ROB MCCLURKAN | EP. 112
Rob McClurkan | Passion Behind the Art Show 112 – Learn how marketing himself got him to the next level and his thoughts on the necessity of having an agent.
https://open.spotify.com/episode/5YsyymTdzO6SLzaq6gD4rG?si=B_bnUjbFTn24SJrxay9zgw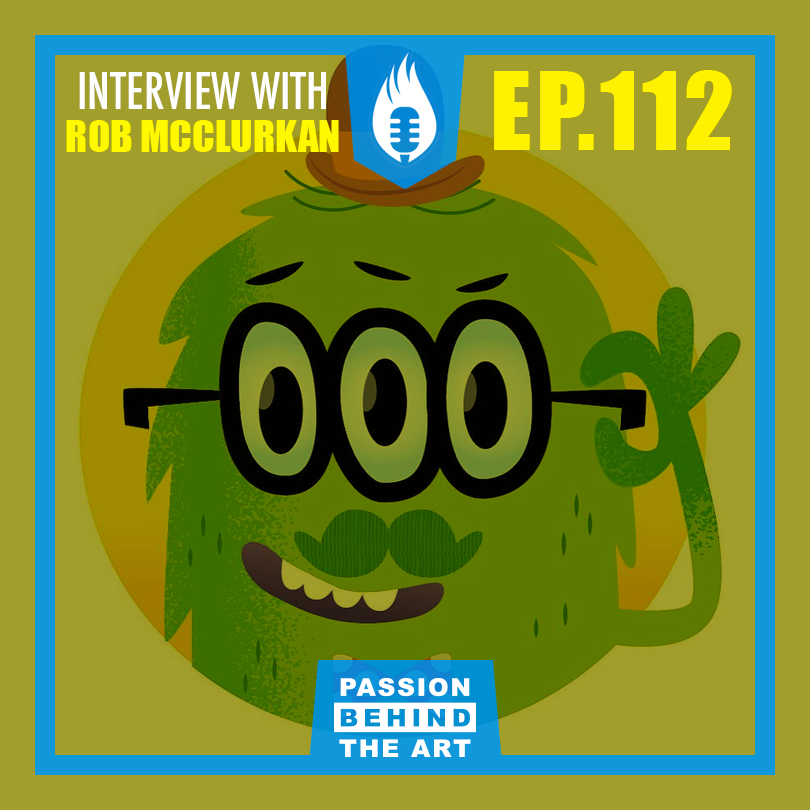 Passion Behind The Arts is back again with another insightful interview. Rob McClurkan is a husband, father, graphic designer, illustrator and co-creator of the creative networking group, Small Town Creatives. This interview will give hope to other creatives who struggle to find their place in the world. On working a traditional job, McClurkan discusses how he, "Didn't fit the culture of the company very well." He, however, is able to find his niche and continues to evolve due in part to his proclaimed motto to "Stay curious."

Listen to find out how he found the courage to move forward, and why Syntek is the item he can't live without.
LEARN MORE ABOUT ROB MCCLURKAN:
http://www.seerobdraw.com