ILANA GRIFFO & KATIE JOHNSON | EP. 115
Ilana Griffo & Katie Johnson – Art Licensing for Letterers & Illustrators. | Passion Behind the Art 115
Art licensing allows your artwork to be leased out to numerous companies. Artwork can be repurposed to generate additional information.
THIS WEEK'S EPISODE IS BROUGHT TO YOU BY PATREON:
Darold Pinnock meets with two special women who are creatives that specialize in art licensing. If you're like me, you have no clue what that is. Thankfully for us, Ilana Griffo, who is a hand lettering artist, surface designer and author of Mind Your Business, was available to spend some time and shed light on the field. She is joined with her business partner Katie Johnson, a lettering artist, freelance studio owner of Katie Made That. 
These ladies, while not meeting in person, joined forces to co-host an art licensing course that provides awareness and information on how to get into the field. They provide personal advice on the cost and necessity of having an agent. Happy listening.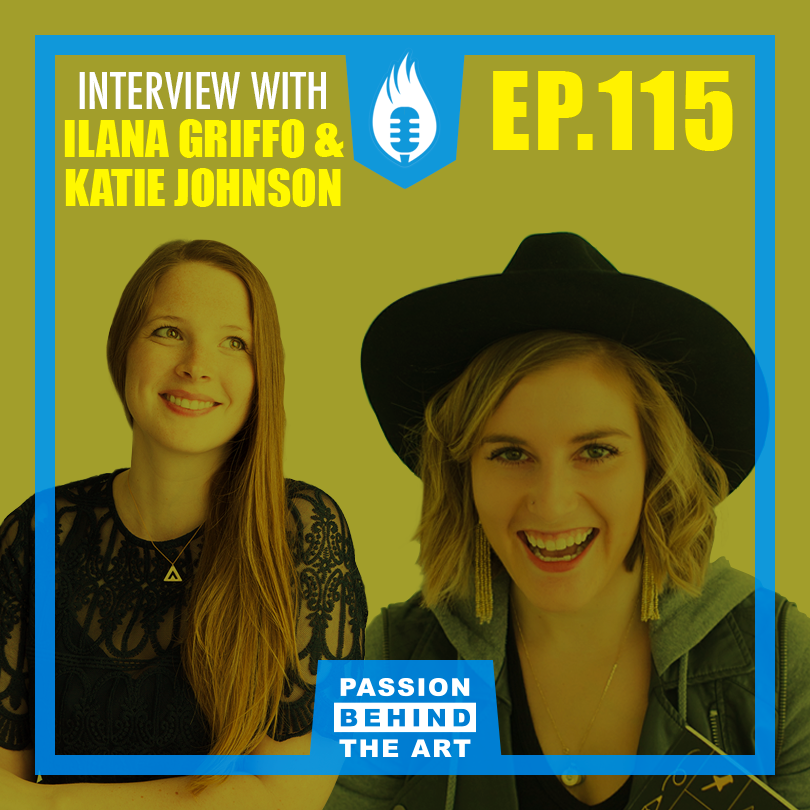 The Course Art Licensing for Letterers & Illustrators is Open
But sign up quick—we're closing the doors again soon!